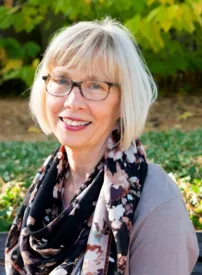 Supporting people as they connect with their unique gifts and unburden from the self-doubt and fear they have about sharing their talents with the world is my great joy! I specialize in relieving the emotional issues that prevent successful career exploration and job search. Whether focusing on career or personal issues, I bring compassion and creativity into our working alliance.
I am a Licensed Professional Counselor and Master Career Counselor with 20 years of experience working in a variety of settings. I have supported people of all ages, from all walks of life, and in all professions. My work history has included several different roles that have given me
unique perspectives into business, non-profit, education, and government policies that affect employment practices.
Hundreds of individuals in career transition have benefitted from workshops I've led on topics such as decision-making, resume writing, job searching, and career exploration. I've conducted employment selection testing, job profiling, and corporate training, and in the past have worked closely with Workforce Development leaders in the state of Missouri.
Let's put my expertise to work for you!
If you choose in-person appointments, you'll meet my assistant, Gioia (Joy-a). She's a Bichon Bolognese, a hypoallergenic, natural therapy dog who loves meeting people. She's been coming to the office with me since she was 9 weeks old, and is a great time-keeper and mood stabilizer! And if dogs aren't your thing, she's happy to wait in her kennel--you'll get tail wags either way.